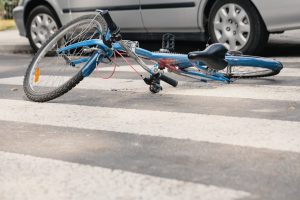 Did you know that 40% of bicycle and vehicle collisions end in the death of the cyclist? The number is alarming, but bicycle accident lawyers near you are ready to help.
Besides knowing the law, you should know about what causes most of these accidents, so you can try your best to prevent them. With people being more environmentally friendly, bicycles are becoming a popular transportation method. People prefer riding them to go to work instead of public transportation, for example. Not only does this contribute to less pollution, but it also increases physical activity. Keep reading to see the causes of accidents.
Among the common causes, you may find the following:
Lack of attention – A distracted driver is dangerous to themself and others. Recent studies show that talking on your cellphone while driving has resulted in multiple collisions. When on the road, you must pay attention; if you don't, you may need to look for bicycle accident lawyers in Calgary.
Disrespecting lanes – Designated lanes for bicycles are, as the name suggests, for bicycle cyclists. When a motorist rides on them, they may cause an accident.
Not respecting distances – A common cause for these accidents is when motorists don't respect spaces. Leaving little room between another rider/driver.
Crash into an opening door – When you don't pay attention while opening the door of your vehicle, you may hit a cyclist accidentally, resulting in an injury. Any cyclist involved in this situation needs the help of a personal injury lawyer in Calgary.
An accident is an unexpected situation that endangers you. But if you are careful with certain things, such as respecting the speed limit, observing around you before opening the door of our cars, respecting distances and lanes, and paying attention to the road, we can prevent harmful situations.
Being prepared to ride and drive is important. And if you are a bicycle rider, ensure you know the controlled accesses in the highways of your city, since there are limitations.
The Most Common Injuries
As we mentioned before, 40% of these collisions end up in cyclist fatality. When that is not the case, these are the most common injuries:
Fractures – usually in the hip or in the limbs.
Neck injuries – sometimes affect the spinal cord.
Face injuries – the head is usually injured in these cases, even if a helmet is worn.
Skin lacerations – painful and concerning.
Lots of pain – you may be in pain for several days and even months.
Covering these injuries is expensive, resulting in having to pay a lot of money for treatment because sometimes, insurance companies don't cover all of the expenses. Besides, the accident may leave the cyclist unable to work, which leads to money loss.
Due to these reasons, we recommend looking for legal assistance. It is not fair that people have to bear this trauma. Not only does it leave psychological damages, but it also leaves financial ones. No one should go through this situation alone, which is why our team is available to help you get compensated for the awful experience.
We are available, and our professionals are experts in evaluating these cases. If you are a victim of the negligence of another party, don't hesitate to reach out to us at your earliest convenience.
If you made it this far, at least you know how you can prevent a collision, and if it is due to others, you know who to call— Grover Law Firm.