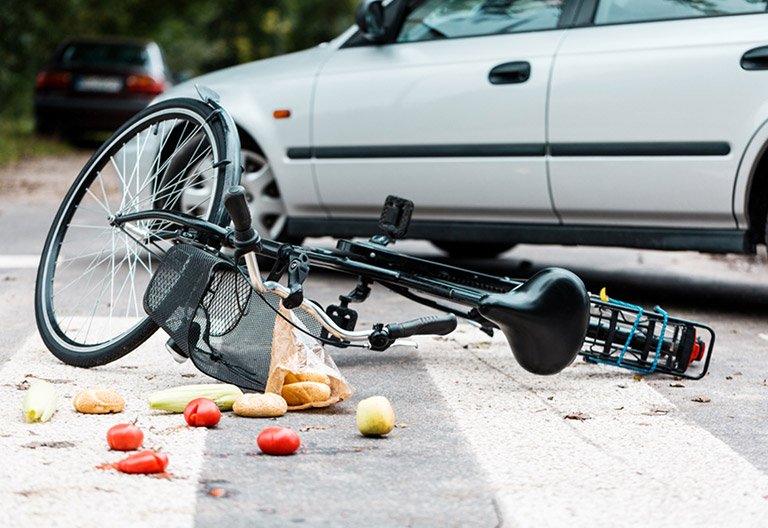 Cyclists are susceptible to severe injuries on the road. The following precautions should be taken by cyclists to prevent accidents:
Always wear a helmet
Follow the rules of the road
Wear fluorescent or reflective clothing to make your presence visible
Be aware of the vehicles around you
Obtaining Contact and Insurance Information
Unfortunately, even when the proper precautions are taken, accidents involving motor vehicles can occur. In which case, calling the police is crucial. Ensure that you obtain the contact and insurance information of the other driver and contact information of any witnesses involved.
Seeking Prompt Medical Assistance
Our lawyers in Calgary recommend seeking medical assistance as soon as possible. Many times, bicycle victims sustain injuries that appear minor yet evolve into more serious injuries over time.
Recovering Compensation
Victims of bicycle collisions can acquire compensation for their losses. If you cannot return to work, it is the responsibility of your own insurance company to cover your Accident Benefits Claims which includes medical expenses and income replacement. If you do not have your own insurance policy, you are entitled to receive compensation under the policy of the other driver who caused the collision.
At Grover Law Firm, our bicycle accident lawyers in Calgary are here to help you better understand the law and assist you in receiving the compensation you deserve. If you or your loved one has endured injuries from a bicycle accident, call Grover Law Firm for a free consultation. Our bicycle accident lawyers near you are here for you.