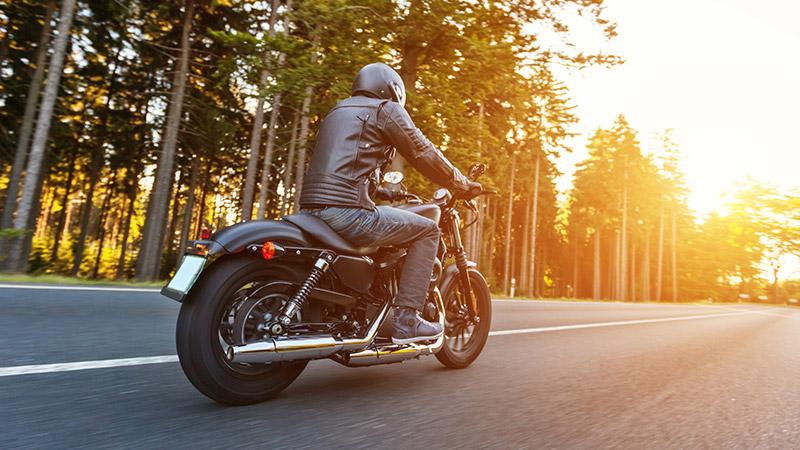 Have you or a loved one suffered injuries in a motorcycle accident? Many times, the carelessness of car, truck, SUV and semi-truck drivers are to blame for causing serious injuries. Whatever the reason may be, a motorcyclist who has years of experience obeying traffics laws, driving defensively and continuously staying on guard can be involved in an accident.
At Grover Law Firm, our motorcycle accident lawyers in Calgary understand what you are up against and know what navigating the legal system, properly investigating, and negotiating with insurance companies entails. We want to help you, and all motorcycle accident victims receive the compensation they deserve.
Common Motorcycle Accidents
The following are the most common injuries that are sustained during a motorcycle accident:
Legs and lower extremities: This can include severe burns, broken bones, torn muscles, lacerations, and the loss of limbs in more severe accidents.
Torso, arms, and hands: These types of injuries include broken bones, severe burns, torn muscles, and lacerations.
Head injuries: These types of injuries can involve damage to the head that is surface level, such as bruises or cuts, or sustaining more severe injuries such as brain damage and concussions.
Back and spinal cord: These types of injuries include injured vertebra and strains. Damage to this area of the body can be ambiguous, as symptoms often take time to reveal themselves.
Road rash: This is a type of friction burn that occurs after the motorcyclist has wiped out and slid against the ground at high speed. The injuries can be as minor as cuts and scrapes or as serious as bone and muscle exposure.
The Process of Making a Claim
Thankfully, the provincial healthcare, employee benefits, and insurance plans system covers many medical expenses. However, there are many costs that are not covered by the government or other plans. Some of these costs include physiotherapy, massages, or acupuncture, as well as costs associated with the impact the sustained injuries have on your life and ability to continue working afterward.
In many cases, victims of motorcycle accidents suffer a loss of future potential earnings or loss of income, which can be included in a claim for damages.
Maximize Your Compensation
Our attorneys at Grover Law Firm have more than 20 years of experience in successful personal injury claims. Our lawyers in Calgary understand how insurance companies work, how they approach claims, and how you can receive the maximum compensation. Our experienced and skilled motorcycle accident lawyers near you will work to build you the strongest case possible. Please contact us at (403) 253-1029.