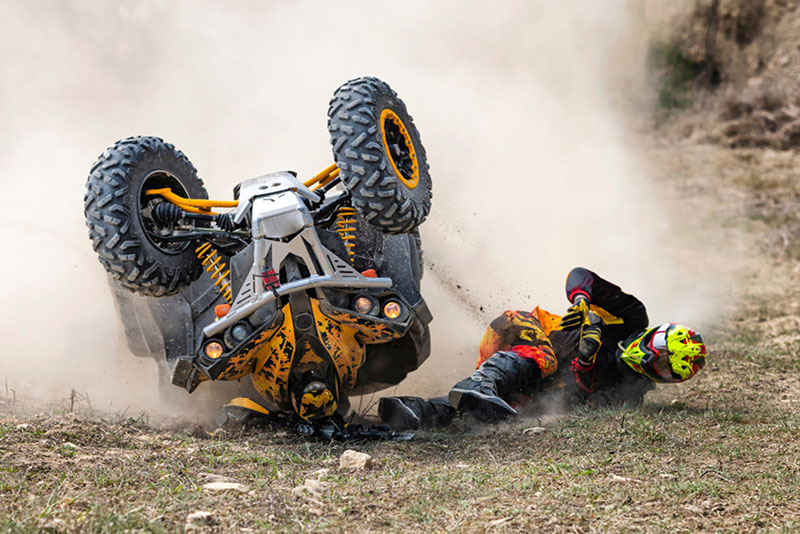 Do you know, that each year in Canada, an estimated 500 adults and 450 children are involved in off-road vehicle accidents that have resulted in injuries? Moreover, over 160 of these accidents are fatal. In many cases, these accidents are the result of unforeseeable and hazardous terrain, insufficient standard road safeguards, and absent motor vehicle safety features including, seat belts and airbags. Similar to motorcycles, ATVs are extremely fun and can be equally as dangerous.
There are complex laws that relate to the use of ATVs. When serious injuries are caused by an accident involving an ATV, the claims can also be complex. If you are an injured accident victim, you will need an ATV accident lawyer who has experience dealing with the legal and factual matters that are exclusive to ATV or off-road vehicle claims.
Common Personal Injuries Sustained from ATV Accidents
Fractured and broken knees, lower legs, ankles, and feet.
Fractured and broken shoulders and upper arms.
Injuries to the head which range in severity.
Lower back and spinal injuries.
Internal injuries such as organ damage or fractured ribs.
How Grover Law Firm Can Help
At Grover Law Firm, our committed and dedicated team in Calgary has years of experience dealing with complex claims and assisting injured accident victims in gaining access to insurance and other benefits they are entitled to in order to move forward. Compensation for serious ATV accidents typically includes damages for pain and suffering, previous and future losses of income, and the recovery of medical rehabilitation costs.
ATV Accident Personal Injury Attorneys
Contacting a personal injury lawyer is the easiest and most effective way to navigate this complex legal landscape. Our team can determine how much compensation you are entitled to, ensure that your insurance and documents are in order and that you file your claim on time. Additionally, if your claim is filed on time, we will ensure you receive the correct amount of compensation and represent you in court if a personal injury lawsuit is required. To schedule your free consultation and speak with our ATV accident attorneysat Grover Law Firm, call (403) 253-1029 today!