If you're suffering from an accident caused by defective tires, you're not alone. Our Calgary tire defect lawyers are here to fight for you. We will hold the company accountable for causing your injuries. Contact our office if you're searching for tire defect lawyers near you.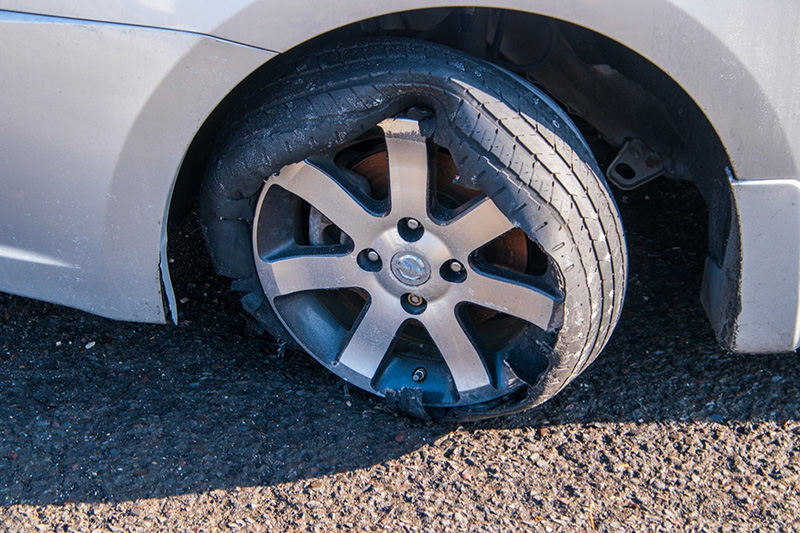 Were Defective Tires the Reason for Your Accident?
The manufacturers and designers of automobile tires are responsible for creating safe products. However, there are times when their products are not up to par, causing accidents. If the manufacturing company decides to sell defective tires, they are jeopardizing the lives of many innocent civilians. At Grover Law Firm, our lawyers are here to ensure the company takes responsibility for your injuries.
Our highly skilled team of lawyers have all the experience and knowledge required to pursue your case. We prioritize our clients and will do everything to help them receive the compensation they deserve.
Proving Tire Defects
It can be challenging to prove that defective tires are the cause of an accident. It's also typically not the first cause people think of in an accident. Our lawyers know what signs to look for to identify defective tires. We will work with other professionals to thoroughly investigate the accident and gather evidence to support your claim.
Our tire defect lawyers near you will handle any case related to defective tires, which include tire recalls, tire blowouts, improper tire service, and manufacturer lawsuits. If you suspect faulty tires were the cause of your accident, please do not hesitate to contact us. Our team of experienced lawyers is ready to help.
Our Lawyers Are Here For You
If you have recently been involved in an accident and believe defective tires were the cause, please contact us. Our lawyers will listen to your concerns, answer your questions and help support your case. We encourage you to trust our lawyers to handle your case and speak with the respective parties. Our Calgary tire defect lawyers are here to support your claim. We know taking legal action can be confusing, so our lawyers will handle all of the legal work and help you navigate through your case. If you have any questions or concerns, please contact our office for more details.