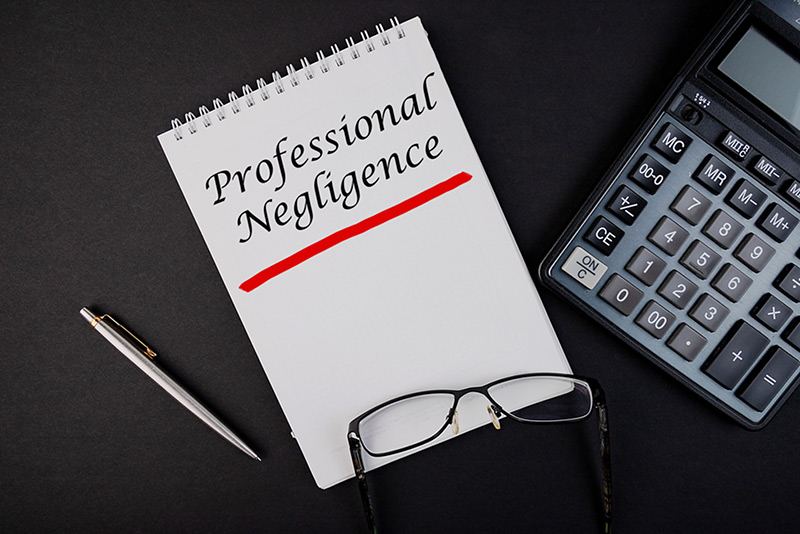 When professionals, such as doctors, engineers, architects, and accountants fail to meet a certain standard of care or level of performance, they may be liable for the damages caused. In some cases, those damages are entirely financial or economical, but in other cases, damages can also include personal injuries.
Over the years, claims against professionals, have become more common. Making professional negligence claims can be complex and require you to seek advice from an experienced lawyer. It can be extremely difficult and complicated to navigate the area of professional liability. At Grover Law Firm, our capable lawyers can provide you with advice and direction if you have suffered losses due to negligent advice or representation by a lawyer, accountant, investment advisor, or other professional.
How We Can Help
If you would like to make a professional negligence claim, the highly skilled team at Grover Law Firm, will:
Investigate: We will thoroughly investigate all the documentation and everyone involved in your dealings with the individual who is responsible for your loss and compile a record that demonstrates the precise details of the advice or representation he or she provided.
Demonstrate: We will demonstrate that the advice or representation was not only mistaken, it was negligent. We will prove that the person you put your trust in was diligent in their duties or the services provided to you. We will also show and prove the extent of your damage due to the professional's poor advice or representation.
Proving Professional Negligence
It can be challenging to prove professional negligence. At Grover Law Firm, we will explain both the strengths and weaknesses of your case. Our lawyers in Calgary will provide you with the highest quality of legal representation, sound legal counsel with a passionate interest in every case, and comprehension of the law. We will work with you to determine the best possible solution while keeping your financial, physical, and emotional well-being in mind. To schedule your free consultation, call (403) 253-1029 today.