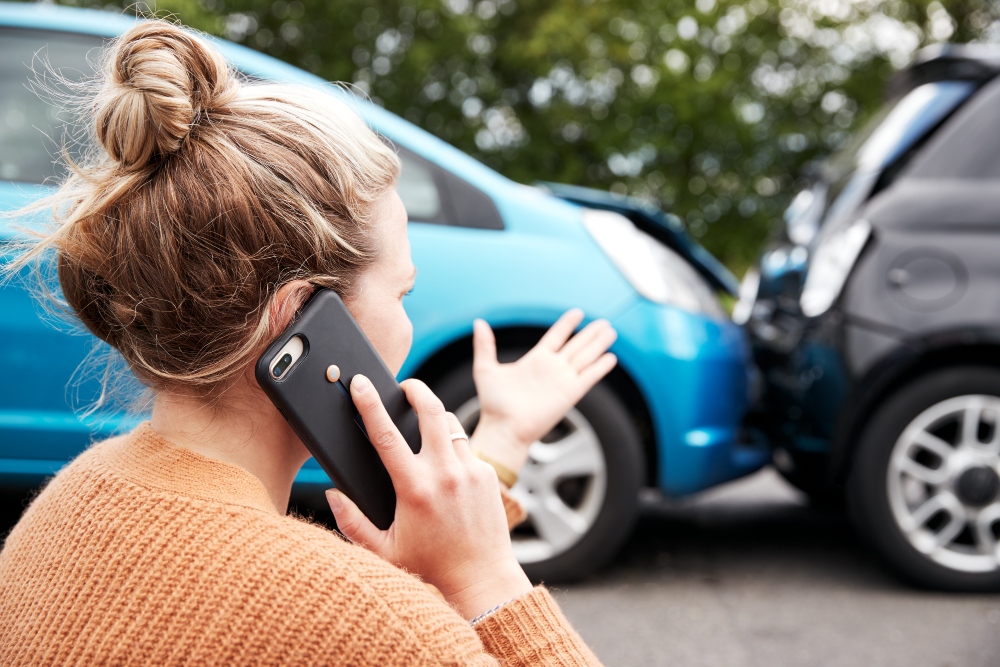 Regardless of how cautious you are on the road, car accidents are regrettable occurrences that may happen to anyone. Accident victims frequently file lawsuits in Alberta, as well as many other areas, asking for damages to be paid out. Knowing what you are entitled to is crucial if you ever find yourself facing a lawsuit in Alberta related to a car accident.
To effectively navigate the legal procedure, follow the guidelines and gain crucial information from our personal injury lawyer in Calgary.
Stay Calm and Don't Panic
First and foremost, make an effort to maintain your composure. Although receiving legal papers might be intimidating, getting anxious will not benefit your case. Inhale deeply and keep in mind that you have legal rights and alternatives.
Contact Your Insurance Company
The first and most important thing to do when facing a lawsuit following an automobile accident is to get in touch with your insurance provider immediately. All drivers in Alberta are required by law to have auto insurance, and your insurance company will serve as your primary line of defense. Let them know about the collision and the legal action you are facing. They will assist you in comprehending your responsibilities and scope of protection in such circumstances.
Gather Evidence
Gather and protect any relevant accident-related evidence. This might include images of the crash site, car damage, and any injuries that were incurred. When defending yourself in court, having an extensive collection of evidence can be really helpful. Additionally, obtain any necessary documents, such as:
Police reports
Accident scene photos
Witness statements
Medical records
Repair estimates and bills
Correspondence with the other party involved
Seek Legal Counsel
Think about determining a qualified attorney that focuses on vehicle accident or personal injury claims. Throughout the legal procedure, a qualified lawyer near you can defend your interests while offering you legal advice. They can advise you on the best course of action and assist you in comprehending the merits of the case filed against you.
Respond to the Lawsuit
You have a certain amount of time to react after being served with a lawsuit. An adverse default judgment might be issued against you if you ignore the court proceedings. Your lawyer can offer assistance in drafting a response that addresses the plaintiff's claims. This reaction could involve accepting or disputing some accusations and, if appropriate, putting out any counterclaims.
Prepare for Trial
In the absence of effective negotiation or mediation, your case will move to trial. By assembling witnesses, expert testimony, and extra evidence to support your defense, your attorney will assist you in getting ready for trial. Be ready to give your side of the story if necessary, and follow all court rules.
Attend Court Proceedings
Appearance at all court hearings and cooperation with your counsel is essential during the trial. The opportunity to present your argument and cross-examine witnesses will be available to you. Keep in mind that it is the plaintiff's responsibility to prove that you were negligent and that your conduct led to the accident and the consequent damages.
Mediation or Settlement
Both sides may benefit from trying mediation or negotiation before proceeding to trial in many car accident claims. These negotiations can be facilitated by your attorney, who will also strive to reach a compromise that is acceptable to all parties. You can save time, money, and stress by settling the dispute outside of court.
Being involved in a vehicle accident lawsuit in Alberta can be difficult and stressful. However, you can preserve your rights and fight toward a fair outcome by following these instructions and obtaining expert legal counsel. Keep in mind that a knowledgeable attorney and your insurance provider might be helpful allies during this procedure. The ultimate objective is to reach a conclusion that is fair and equitable for all parties involved.
Get Expert Legal Advice with Us
It's essential to seek professional advice while dealing with legal issues. Our knowledgeable staff at Grover Law Firm is here to give you the in-depth legal assistance you require. We are committed to assisting you in successfully navigating your legal challenges since we are aware of the complexity of the law. Whether it's a family law issue, personal injury lawsuit, or any other legal concern, you can rely on our experts to help you through the process and work towards a successful conclusion.
Your peace of mind is our priority, so set up an appointment with us today.