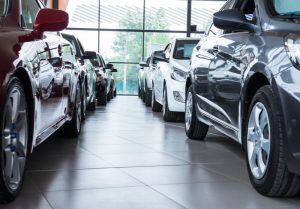 A motor vehicle accident can cause a lot of emotional and physical stress. It also comes with a host of difficult questions such as: Who is at fault? Who should pay for medical bills? Who pays for the damage inflicted on my vehicle? Should I speak to a lawyer?
If you are involved in a car accident and suffer injuries, it is normal to be confused about your next steps, and it can be easy to forget how important it is to take early action in legal settlements. Before you call a car accident lawyer near you, here are some actions you can take to make the legal process easier:
Check Yourself for Injuries:
If you find that you are injured, call 911 or ask another individual to do it for you. If your injuries are severe, try not to move while you wait for help. If you are injury-free, check your passengers for injuries and aid them as needed. Keep track of any expenses associated with these injuries.
Document the Accident:
Thoroughly take pictures of the accident, make sure to get images of your vehicle from all angles, and show the damage done to both cars. If possible, take a picture of the other vehicle's license plate, as this can be used to help you with a claims process. As well as taking pictures, you should write down the names and contact information of all parties involved in the accident and ask your attending officer where you can obtain a copy of the accident report.
Contact Your Insurer and Start a Claim:
You may want to contact your insurance immediately so that they can let you know exactly what is needed to process your claim.
Car accidents can leave you feeling stressed out and frazzled. It is important to do your best to remain calm and follow all necessary protocols to protect yourself. If you get in a motor vehicle collision, it may be a good idea to call a car accident lawyer in Calgary. When you hire a lawyer, the other driver's insurance company will communicate directly with them, and your lawyer can address any issues that may arise.
You may want to consider hiring a personal injury lawyer near you if:
You received any major or minor personal injuries as a result of the accident
There were any fatalities
You required medical treatment
There is a dispute about who was at fault
The other driver is uninsured
You suffered emotional trauma or pain
It is best to speak to a lawyer as soon as you can after you have been in a motor vehicle accident to ensure that you protect yourself the best you can. It is recommended that you speak with a lawyer before contacting the insurance company that represents the other driver. You should also contact your own insurance company as soon as possible.
We know how stressful and overwhelming dealing with a motor vehicle accident can be. At Grover Law Firm, we provide personal injury lawyers in Calgary to help you feel comfortable and knowledgeable when advancing with the necessary legal proceedings. Our lawyers are here to advocate for you and have your best interest in mind. Please feel free to contact us to get advice on all your legal needs today.