Estate Planning
It can be uncomfortable to think about dying or becoming incapacitated, but it is important to plan for the future. Having your estate documents in order will give you and your family peace of mind, as well as control over what happens to you and your estate. A sound estate plan includes a Will, an Enduring Power of Attorney, and a Personal Directive.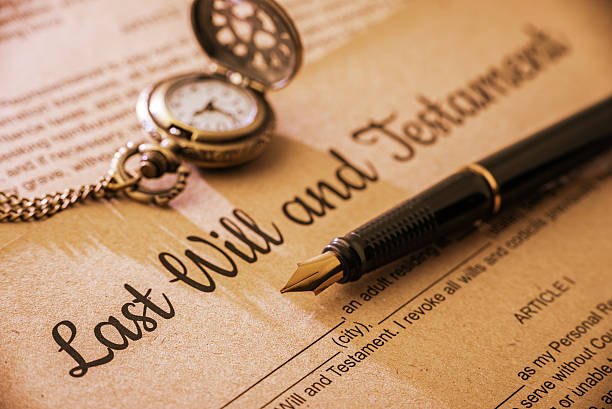 Will
In a Will, you can name a Personal Representative to manage your estate, and you can also predetermine how your estate will be distributed and how your loved ones will be provided for. Without a Will, the Wills and Succession Act will determine how your estate will be divided. If you have minor children, a Will is even more important because you can specify who their Guardian will be. You should review your Will every 5 years or after major life changes, like marriage, divorce, or having a child.
If you're looking for a Wills and estate lawyer in Calgary, please contact us.
Enduring Power of Attorney
An Enduring Power of Attorney allows you to designate someone as your "Attorney" to manage your finances, either immediately or upon mental incapacity. If you become incapacitated and you do not have an Enduring Power of Attorney, your family may have to apply for Trusteeshipin order to manage your financial affairs.
Personal Directive
A Personal Directive allows you to appoint someone as your "Agent" to make personal decisions on your behalf, if you lose capacity to make those decisions yourself. For example, your Agent can make decisions about your medical care, accommodations, who you live and associate with, and your participation in social, educational, and employment activities. You are also able to include guidelines for your Agent, to ensure they know your wishes when making those decisions. If you lose capacity without a Personal Directive, then someone may be chosen to make those decisions for you, or your family may have to apply for Guardianship.
Having an Enduring Power of Attorney and a Personal Directive will relieve your family of the burden of applying for Trusteeship or Guardianshipand will give you peace of mind knowing that your wishes are known and that someone you trust will be managing your affairs if you lose capacity.
If you are interested in speaking with an estate litigation lawyer in Calgary about an Estate Package or individual Estate Documents, contact Grover Law Firm today for a free consultation.
*payment plans are available.
| | Individual | Couple (Mirror Wills) |
| --- | --- | --- |
| Estate Package (includes a Will, Personal Directive, and Enduring Power of Attorney) | $900.00 | $1,200.00 |
| Will | $500.00 | $800.00 |
| Codicil | $200.00 | $350.00 |
| Personal Directive | $300.00 | |
| Enduring Power of Attorney | $300.00 | |
| Specific Power of Attorney (ie for the sale of a home) | $225.00 | |
| General Power of Attorney | $275.00 | |
*GST is not included in the above fees.
We offer 10% discount to the following individuals:
Members of One Broken Biker
Frontline healthcare workers
Members of the military
Veterans
Current clients