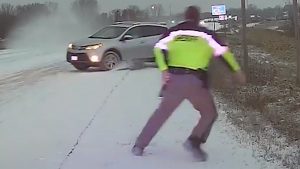 Pedestrians are one of the most vulnerable road users because they are completely unprotected. If a pedestrian lives after being struck by a motor vehicle, they can sustain severe, life-changing injuries, such as skull fractures, road burns, cuts, or spinal cord and brain damage. Here is some insight on pedestrian motor vehicle accidents from our team at Grover Law Firm.
Who is at Fault When a Pedestrian is Hit by a Motor Vehicle?
In Alberta, the Traffic Safety Act states that it is the driver's responsibility to prove that they were not at fault for the accident. In this sense, the law places what is referred to by our pedestrian collision lawyer near you as a "reverse onus" on the driver to prove that a reasonable person in the same situation could not have prevented the pedestrian from being struck.
Suppose the driver can prove that the pedestrian's actions could have caused or contributed to the accident. In that case, it is up to the Court to determine whether the pedestrian was partially or fully at fault for the collision.
How Can Pedestrians Ensure Their Safety?
As a pedestrian, you must demonstrate caution while on the road. If you are not in a crosswalk, the Use of Highway and Rules of The Road Regulation requires that you give the right of way to a vehicle.
While the law tends to take the side of pedestrians in these circumstances, it will be less lenient if it is found that you were distracted while crossing the road.
What Should You Do if You Are Struck By a Motor Vehicle?
If you are a pedestrian and have been hit by a motor vehicle, you must take the following steps:
#1 Remain Calm and Move Away from Danger
If you have been hit by a motor vehicle, the most important thing to do is move away from any danger if you are able. If you are severely injured and unable to move, stay in place and wait for medical assistance.
#2 Keep Everyone at the Scene and Call 911
You must call emergency services immediately and be upfront about any injuries you have sustained. While waiting for the first responders to arrive, try to ensure everyone involved in the accident stays at the scene.
#3 Document Everything
Similar to a car accident victim, an injured pedestrian should record everything at the scene of the collision, such as:
The driver's name, license number, insurance information, registration, and license plate number
Contact information for any witnesses
Photographs of the scene and injuries
The exact time and place of the accident
Any damage to personal property
Having all of this information on hand will help our personal injury lawyer near you assist you with your case.
#4 Seek Medical Care
Even if you do not think you are seriously injured, seek medical attention right away. Any seemingly minor injury can easily develop into something more serious. Seeking this attention will assist your personal injury lawyer in Calgary in helping you get insurance compensation and will lower your chance of aggravating any injuries you have sustained.
#5 Seek the Advice of a Pedestrian Collision Lawyer in Calgary
If you or someone you know has sustained serious injuries resulting from a pedestrian motor vehicle collision, you must have an experienced lawyer on your side to help you get the compensation you deserve.
If you require a lawyer, visit our team at Grover Law Firm. Consulting with a lawyer will help you understand your rights, know your options, and eliminate any barriers that may be in your way to filing an insurance claim.