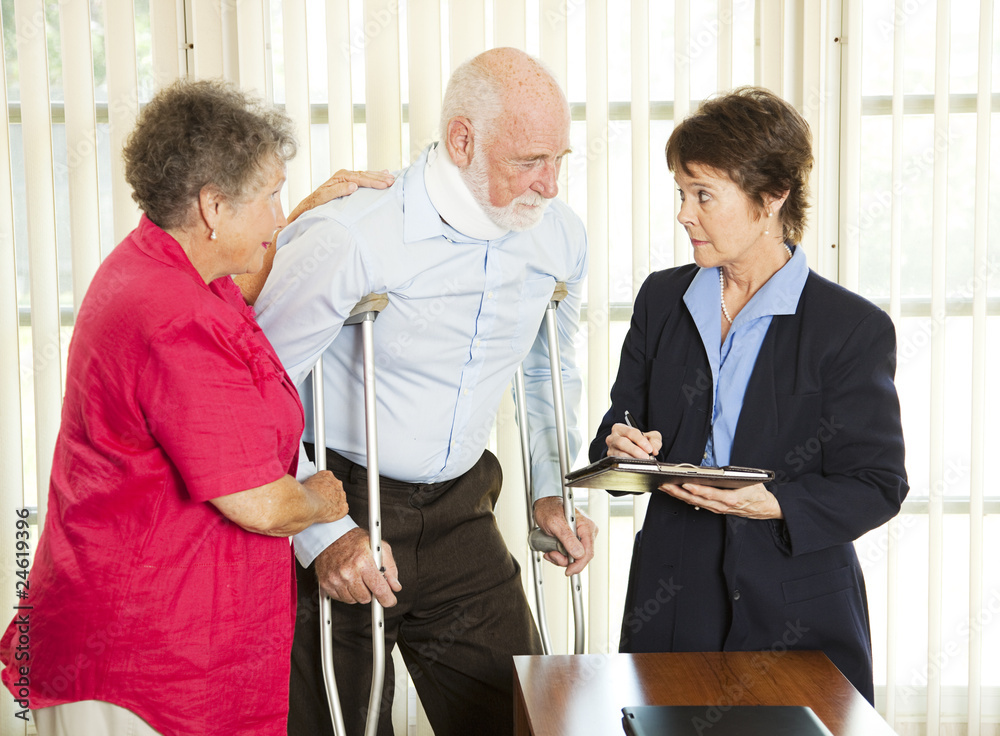 If you have experienced an accident, you may want to seriously consider hiring a personal injury lawyer. Your well-being is important and working with a lawyer can give you the time you need to heal physically and emotionally while they prioritize your case.
The legal system is a dynamic entity all its own and for most people, it can be difficult to navigate. Our local legal firm is here to assist you with all your needs and help you obtain the compensation that you deserve. If you're looking for a personal injury lawyer in Calgary, contact us today.
What is a Personal Injury Lawyer?
To put it simply, a personal injury lawyer is a certified legal professional who focuses on resolving cases for clients who have sustained injuries or gone through trauma. Such can happen at the hands of another individual, an organization, a corporation, or the government. Whether you're dealing with hospital bills, forms from the insurance company, or a third party, it can be quite a trying experience.
An injury lawyer tailors their services based on the client's unique case; however, they do provide professional services including assessing the situation, providing advice, gathering evidence and witnesses, and even helping you prepare if you need to go to court.
At the end of the day, these lawyers fight for you and your rights; if you're in need of this type of assistance, reach out to a lawyer near you.
Things to Keep in Mind
Finding the best Calgary lawyer to handle your case can be a process in and of itself. With that said, here is a list of some things you should keep in mind before committing to anything:
1. Ask for a referral.
Often, word of mouth is a great way to find the best services. Should you have friends or family who has gone through a similar experience, ask them for their advice. If not, don't be afraid to look around and speak to different law firms. Lawyers and their subsequent practices specialize in different areas, so it's important that you find something who is well-versed in dealing with situations like yours.
2. Look at reviews.
Google reviews are a wonderful thing because they can really make or break an individual or a business's reputation. Your lawyer should not only be approachable, but they should be skilled at navigating the legal system too. They should also be open to explaining the different facets of your case.
3. Meet with your lawyer.
Meeting your lawyer face to face, and anyone else who is a part of their team is important. It's much easier to communicate about complex matters this way.
This also provides you with the opportunity to ask questions and voice any concerns you might have. Scheduling an introductory meeting allows you to see how the firm conducts itself and is a great way to establish trust and let them know exactly what you want.
4. Review your agreement.
Known as a retainer agreement, this is essentially the contract you sign with your lawyer, which outlines any fees you are to pay. Make sure that it says that you are not responsible for paying anything unless your case, and by extension, your injury claim, is ruled successful.
5. Be wary of any "guarantees".
If a firm guarantees that your claim will be successful, this can be a red flag. Your lawyer should focus on understanding your claim and collaborating with you in a healthy, honest way rather than selling their services like a car salesman.
At the end of the day, trust your gut. If something feels right or vice versa, listen to what your intuition is telling you.
6. Ask about trial experience and resources.
Some law firms are certainly better than others. Firms that have an established history and multiple resources will be able to handle your case more smoothly and efficiently as opposed to brand new ones. Additionally, more seasoned professionals can walk you through the court proceedings and help you make sense of any statute of limitations that might apply.
Are you in need of legal services? At Grover Law Firm, our injury lawyers in Calgary are ready and willing to help you however we can. You deserve to focus on recovery. Our team is reliable and efficient, and we'll do all we can to have your case be ruled successful. Call or stop by our practice when you can for a consultation.