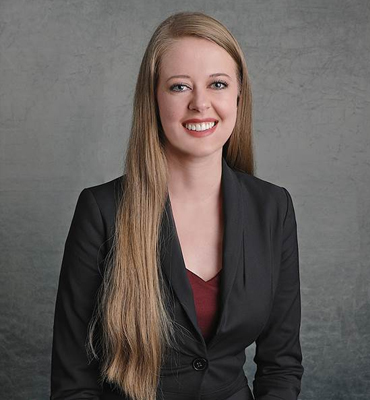 Lindsay joined Grover Law Firm as an Associate Lawyer in 2019, following the completion of her articles with the firm. Lindsay's practice areas are Personal Injury and Wills & Estates.
Prior to law school, Lindsay graduated with distinction from the University of Calgary, earning a Bachelor of Arts in History, as well as Minors in Religious Studies and Museum & Heritage Studies.
During her law degree, she received the Judith R. Norman Memorial Award, the Bishop & McKenzie Centennial Prize for her performance in Civil Procedure, and the STEP Canada Law Prize in Estate Planning and Trusts. She graduated from the University of Calgary Faculty of Law in 2018 and was called to the bar in the Province of Alberta in 2019.
Outside of work, Lindsay spends a lot of time with family and friends. She also enjoys travelling, doing Pilates, practicing French, and reading true crime stories.